October Newsletter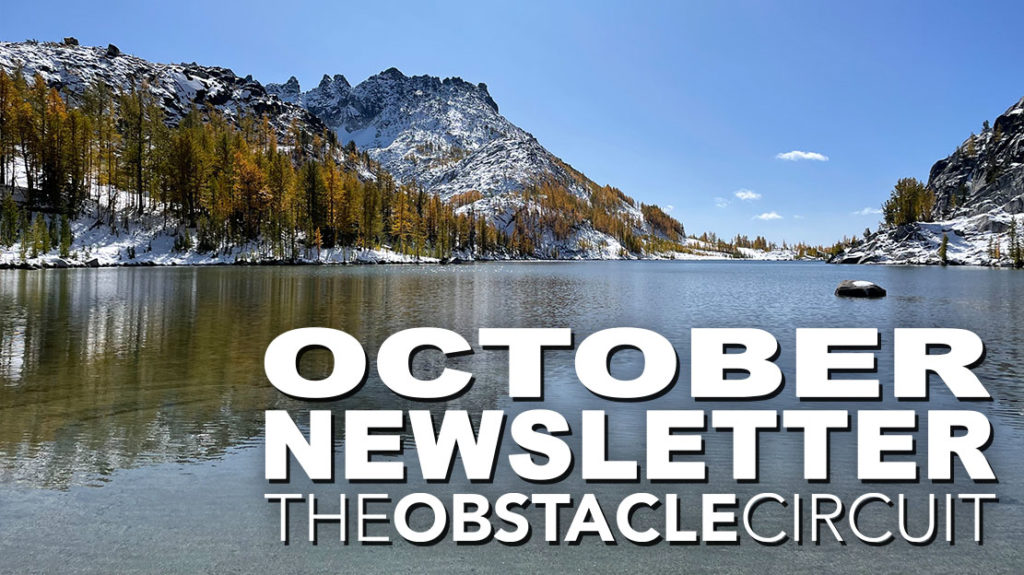 The weather is starting to shift, but training will continue! Winter is one of my favorite times of year for training and I have all kinds of fun workouts for snow days and to help you learn to conquer the cold!
-Coach Daniel
WINTER POLICY:
Our winter weather policy is that I won't let anyone training in conditions I wouldn't train in myself. So even when there is snow, ice, wind chill or extreme cold temperatures unless informed of a cancelation classes will continue as planned, but if you don't feel comfortable going out when conditions are bad let me know (ideally by Text Message) and you won't be charged or owe anything. I want to challenge you and your children to improve, but I also want you to stay safe on the roads and in classes!
HEADLAMPS:
TRAINING (adult) Thursday morning 6:00 AM class require headlamps starting October 5th.
TRAINING (adult) Tuesday 5:30 PM will require headlamps starting October 24th.
SKILLS 6:00 PM classes and RUN COACHING Wednesdays 6:15 PM will require headlamps starting October 11th.
KIDS classes and mid-morning SKILLS classes will not require headlamps for the time being. The 4:00 PM and 5:00 PM KIDS classes may require headlamps at some point in the Winter season, but I will let everyone in those classes know in advance. I've often lightened the course with portable lanterns for the few days of the year when it gets really dark for those classes.
---
THE DESCENSION RECAP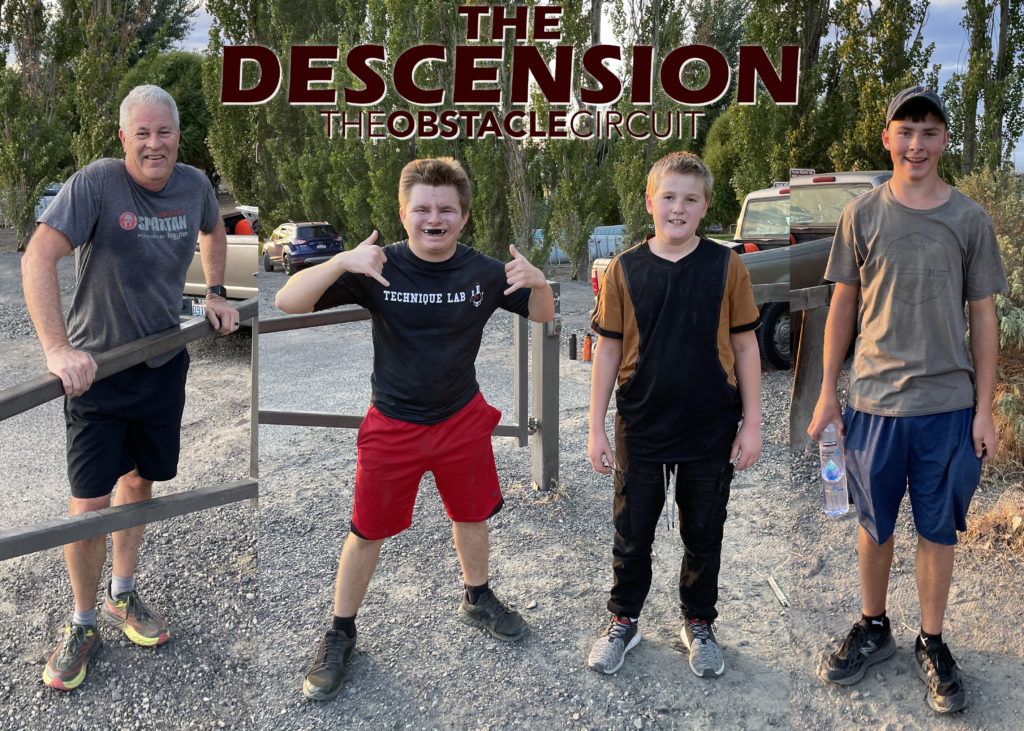 These four took on The Descension challenge last week! Three finishers and a valiant effort from all. It was not an easy workout, but these four gave their very best and I couldn't be more proud of them! We will be doing this challenge again in March during our Mountain March series. I can't wait to see these four take it on again and see how much they've improved!
---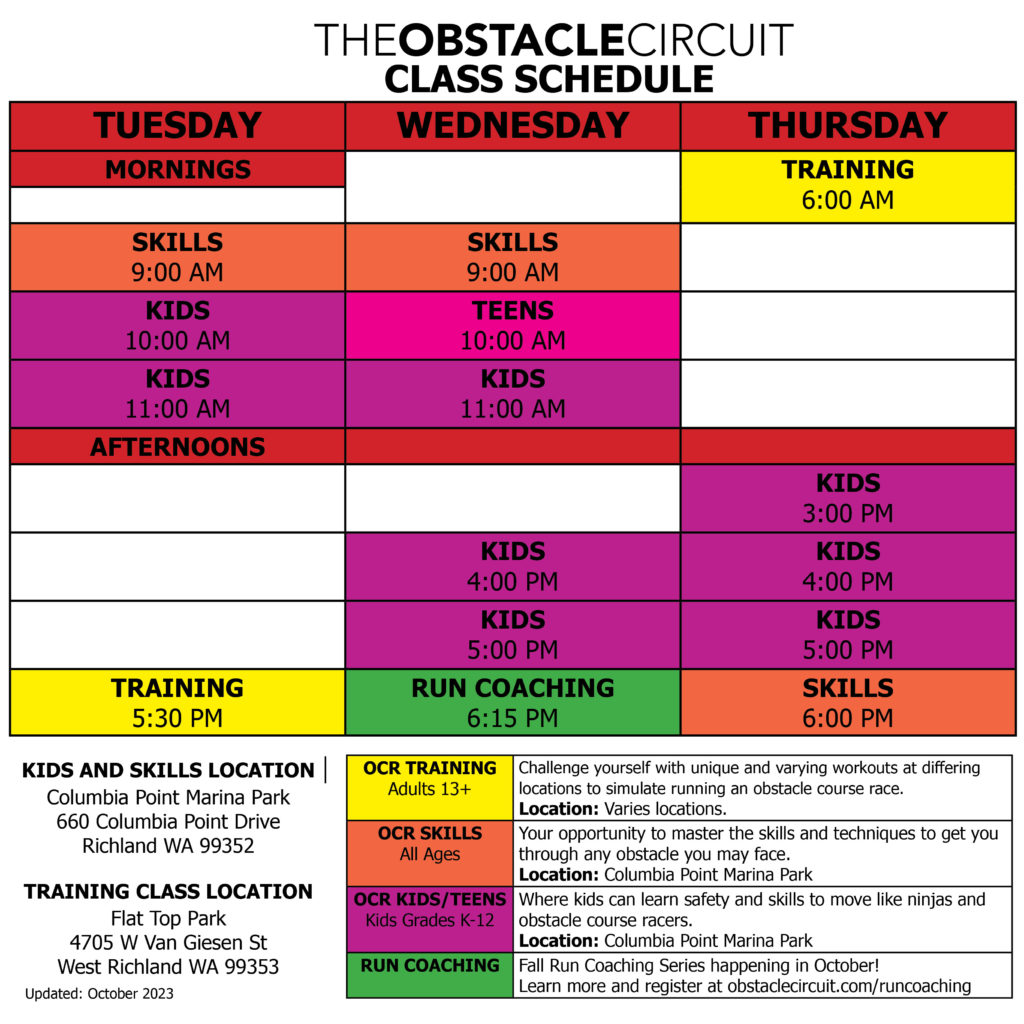 Learn more about our classes and get registered at obstaclecircuit.com/schedule
---
OUR UPCOMING EVENTS
Every Wednesday 6:15 PM in October
Columbia Point Marina Park
Run coaching starts Wednesday! There's still time to get in for the whole series. If you miss the first class you can still attend for individual classes, but with no training planning included. You can fill out the same registration form (link below), just note which classes you will be attending in the "additional comments."
4 weeks of in-person classes to improve your run form, mobility drills, injury prevention and a personalized run training plan for the month of October. If you've ever wanted to improve your running and stop getting injured this is the class for you!
This will be the 4th Annual Survive or Die challenge and this time we will be doing a special kids version during regular class times the week prior. The Saturday event is adults only. Age 13+ with some exceptions for kids who currently take class and are ready for an extra challenge. You'll need prior approval for kids under 13 from Coach Daniel.

3 Loops, each a mile in length with multiple obstacles while being hunted down! We have had a lot of fun in years past with this event and so far we've had no survivors… Can you be the first to survive?
Location: Big Cross XC Course, Pasco, WA
Saturday Oct 28 – 8:30 AM
Kids Version:
Location: Columbia Point Marina Park
Regular Kid/Teen class times from Oct 23-27

Learn More and Register Now
UPCOMING TRI-CITIES EVENTS
Oct 2-15 – Quad Killer VK
Oct 21 – Chamna Chase
Oct 29 – Tri-Cities Marathon
Nov 4 – Candyland Run
Dec 16 – Cable Bridge Run
Jan 27 – Frozen Tundra
Mar 22-23 – Badger Mountain Challenge