Fall Run Coaching Series
Every Wednesday 6:15 PM in October
4 weeks of in-person classes to improve your run form, mobility drills, injury prevention and a personalized run training plan for the month of October (following the first class). If you've ever wanted to improve your running and stop getting injured this is the class for you!
---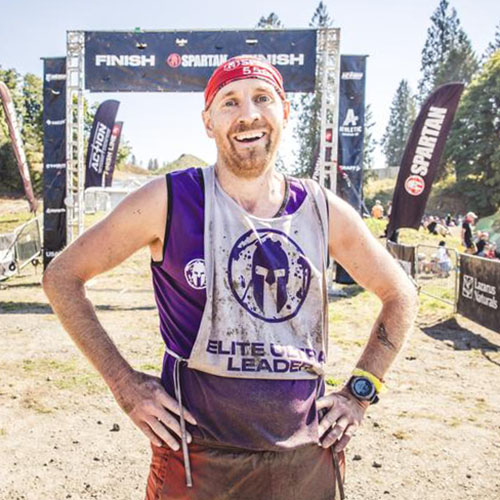 ---
I'm Coach Daniel Elfers, I've been running for almost 20 years and in all that time I've never had a major running injury. After a minor knee injury 6 years ago I realized the importance of good running technique. That is when I started working with multiple very knowledgeable and experienced run coaches and physical therapists who have helped me learn how to run more efficiently and injury free. I'm always studying this craft because I want to know more about what makes us better athletes and improve myself and others on our fitness journey. I've podiumed some pretty crazy races, run some pretty sketchy trails and done some extreme distances without any injuries. I want to share this knowledge and skill with you, my local Tri-Cities, Washington community so you too can run injury free and crush your running goals!
I'm very excited to do a run series. The benefit of doing a series rather than a one time run clinic is the ability to return to basics every week. Run clinics are great, but you tend to only absorb a small portion of all that you learn. Over 4 weeks we will reinforce your run form and movement to be the most efficient you can be and teach your body to move in a way that will make you more resistant to injuries.
SERIES DETAILS
Columbia Point Marina Park
660 Columbia Point Dr
Richland, WA 99352
Wednesdays at 6:15 PM
Class Length: 1 Hour
Cost: $100 total for the Series
If you can't make all the classes you can join for one or more classes during the month for $30 per class. Training plan is not included with individual classes. I do encourage you to pay for the full series to get the extra benefits even if you only make two or three classes. In the case you can't attend class(es) during the series we will credit you TRAINING or SKILLS class(es) you can attend later.
Space is limited so we do encourage you to register ASAP! No payment required on registration. You can cancel your registration anytime prior to the first class if you change your mind. Thank you for your interest in this series and I'm excited to get you running faster, more efficiently and pain free!
REGISTER NOW