February Newsletter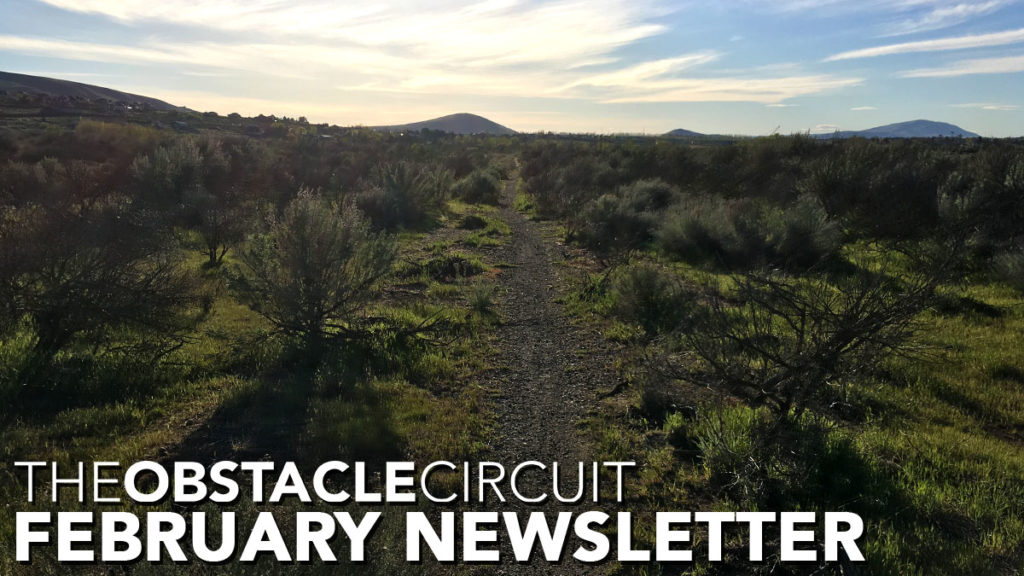 We've made it through January! One month into your new year. So how's your fitness been? Well guess what, it's February and regardless it's your chance to get moving!

The Obstacle Circuit is not just for obstacle enthusiasts. It's for everyone! We use obstacle style movements to prepare you for any task you might face. We call it Functional Strength. Sure you might be physically strong, if not we can help with that. You may be mentally strong, again we can help if not. What a lot of people don't understand is that Functional Strength is crucial to your daily life and as important, if not more important than the physical and mental strengths. It's about the way you move. It makes you more efficient and safe in your every day life.

For the obstacle course racer it's obviously important. It will help you save energy on obstacles and while running. It will also keep you safe on course, and get you to the end of your race faster!

So how does our training prepare you for regular life? Think about it this way. Carrying a sandbag is like carrying groceries, dog food or maybe a kid. Trail running or trail hiking on rough terrain will strengthen your ankles. So if you take a bad step you're less likely to sprain or break your ankle. And everyone loves burpees right? Maybe not, but how often do you get down to pick something up off the floor. You get up out of bed every morning. If you can do a burpee it makes your regular movements easier. Same is true for so much of what we do as it relates to your every day life.

Most importantly the goal is to make you functionally fit so you can do all the things you want to do. Summit mountains, play with your kids, or maybe conquer an obstacle course race! Whatever you want to achieve we're here to help!

Take your first class for FREE!! So what are you waiting for? This is your invitation to be part of this EPIC community! Click the register for class link below to get started!
CLASS SCHEDULE
Find the latest class schedule at obstaclecircuit.com/schedule
SATURDAY 8:30AM
Feb 1 – Flat Top Park
Register
Feb 8 – Flat Top Park
Register
Feb 15 – Couple's Therapy
Columbia Point Marina Park
Register
Feb 22 – Columbia Point Marina Park
Register
Feb 29 – Leap Year
Columbia Point Marina Park
Register
Flat Top Park
4705 W Van Giesen St
West Richland WA 99353

Columbia Point Marina Park
660 Columbia Point Dr
Richland WA 99352
UPCOMING EVENTS
MORE UPCOMING EVENTS
FEB 9 – Urban Warrior – Milwaukie OR
FEB 29 – UNAA Qualifier – Camp Rhino – Boise ID
MAR 8 – Urban Warrior Championship – Milwaukie OR
MAR 27-28 – Badger Mountain Challenge, Richland WA
APR 4-5 – Spartan Race Seattle Super & Sprint
APR 25-26 – Summit to Swamp
MAY 2 – Spartan Race Montana Ultra, Beast & Super
MAY 30 – EPIC Series Grant Pass OR
JUN 6 – Rugged Maniac Portland
JUN 27 – Spartan Race Boise Sprint
JUL 11 – Renegade Rage Pasco WA
Find More Upcoming Local Events at obstaclecircuit.com/upcoming
THANK YOU FOR 1 YEAR
It's official, The Obstacle Circuit is 1 year old. Thank you to everyone who's made this year so incredible and onto another year of getting stronger and changing lives!
-Coach Daniel