January Newsletter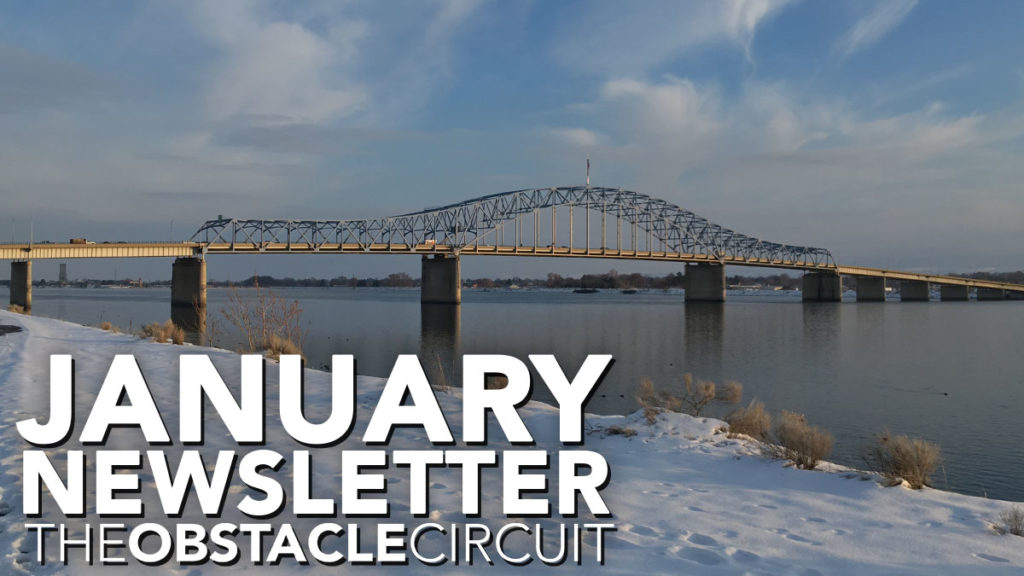 Happy New Year! We've made it to 2020 and let's make this year more epic than the last. It's your chance to take life to the next level and while the gyms may be filled with crowds of sweaty people the great outdoors is ours for the taking!

Whatever your New Years resolution is we're proud of you already. Realizing your need for change is the first step to the new you. Then the most important thing to remember about make a big life change is it won't be easy and you're probably going to fail. How's that for positive talk?

What we want to ensure you know is that it's ok to fail. It's like running an Obstacle Course Race. You're probably going to fail some obstacles and that's ok, because you get back up and you keep going. Of course it won't be easy, but that's what makes it worth doing.

Our goal at The Obstacle Circuit is to help you reach your goals. Not by making unrealistic expectations for yourself, but one step at a time. Helping you through every failure, and you'll probably have a lot of them. We all have. Welcome to the human race. You are allowed to fail as many times as you need in order to succeed. Our one rule is don't give up on you, cause we won't give up on you.

You are worth fighting for!
JANUARY CLASS SCHEDULE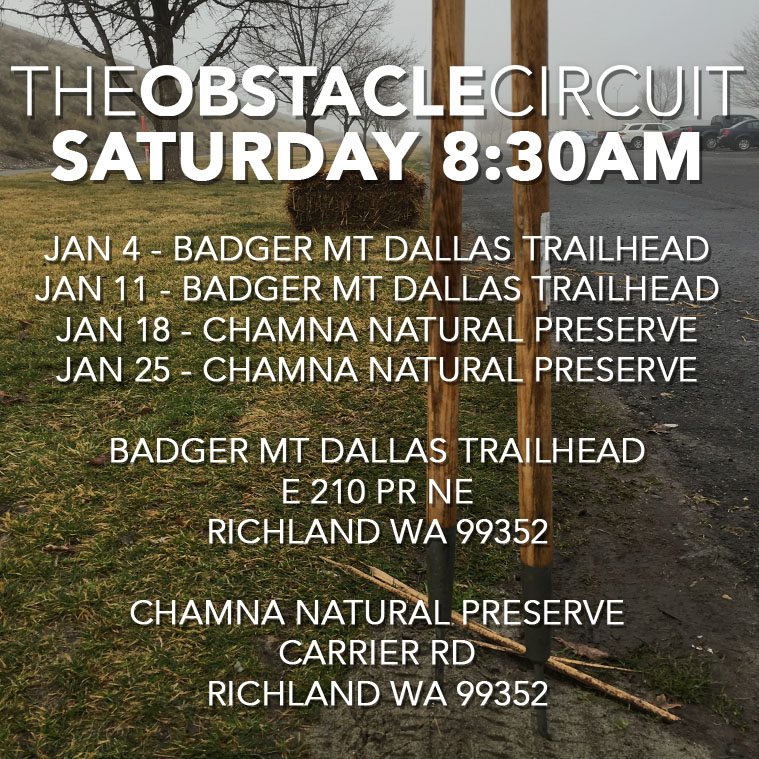 Find the latest class schedule at obstaclecircuit.com/schedule
SATURDAY 8:30AM
Jan 4 – Legacy Workout: The Ascension
Badger Mountain Dallas Trailhead
Register
Jan 11 – Honey Badger Don't Care
Badger Mountain Dallas Trailhead
Register

Jan 18 – One Year Anniversary Special
Chamna Natural Preserve
Register

Jan 25 – Tag, You're It
Chamna Natural Preserve
Register
---
Badger Mountain Dallas Trailhead
E 210 PR NE
Richland WA 99352

Chamna Natural Preserve
Carrier Rd
Richland WA 99352
UPCOMING LOCAL EVENTS
JAN 11 – UNAA Qualifier – Skyhook Ninja Fitness – Tigard OR
JAN 19 – Urban Warrior – Milwaukie OR
JAN 24 – UNAA Qualifier – Bodies in Motion – Boise ID
MAR 27-28 – Badger Mountain Challenge, Richland WA
APR 4-5 – Spartan Race Seattle Super & Sprint
APR 25-26 – Summit to Swamp

Find More Upcoming Local Events at obstaclecircuit.com/upcoming
FINAL THOUGHTS
We have a lot in store for 2020. This business will be one year old on January 19th and it's been one amazing journey. Though it's quieted down a little over the winter I'm excited to see things grow into 2020. I have a lot of hopes for where this business and community will be by the end of this year, but most of all I'm thrilled with the year we've had. So many lives I got to be a part of. Adults and kids I got the chance to show how to move and show that they can do more than they thought they could.

Into 2020 I have a lot of plans to make this thing even bigger. Stay tuned, cause there is some really fun, crazy and brutally painfully awesome workout ahead. Lastly thank you to everyone who's been part and supported. So here we go into the next year for even more epic adventures!
-Coach Daniel