September Newletter
Summer may be coming to an end, but that doesn't mean we're stopping. We have our last few big races of the year in the Pacific Northwest with Spartan and Tough Mudder, but don't worry because more are on the way and The Obstacle Circuit will not leave you without new challenges and events to make sure you get your fix through the next few months and will be ready to take on bigger challenges ahead.
---
NEWS
TRAIL MANIA 3
Monday September 16th • 6:30PM
Badger Mountain Queeensgate Trailhead Park
525 Queensgate Dr
Richland WA 99352
This month Trail Mania takes on Badger Mountain with a few unique surprises. Take on the challenges or simply take on the mountain with the team!
Don't be afraid to join us for this free event. There is a level of challenge for everyone. We'll be hiking up to the top of the mountain with a few challenges along the way. You are welcome to join in for those challenges or skip them if it's not your thing. Either way we'd love to have you join us for a group hike up Badger.
Call, text or email with any questions:
509-492-5959 • obstaclecircuit@gmail.com
---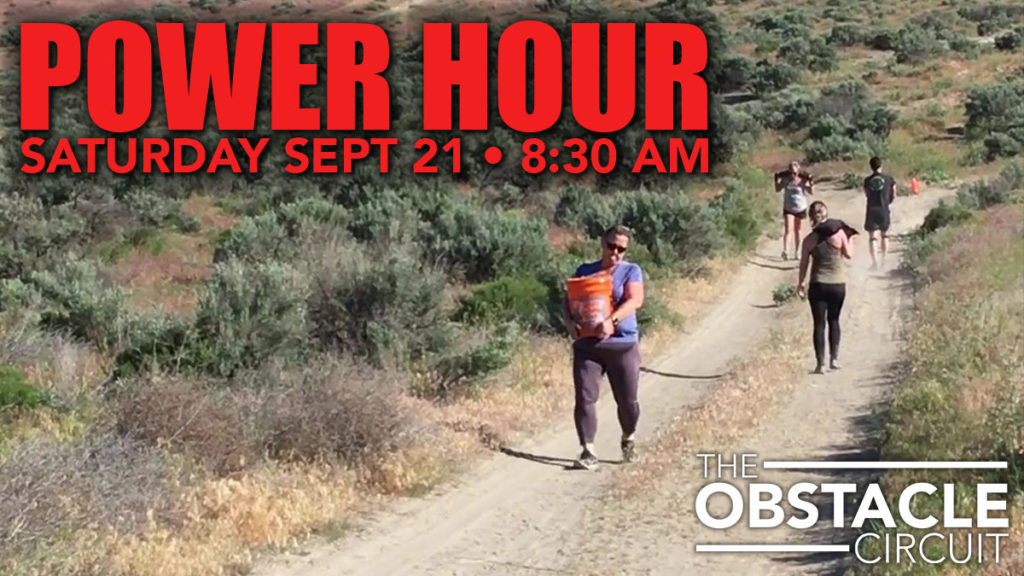 Power Hour
Saturday September 21st • 8:30AM
Badger Mountain Park
455 Englewood Dr
Richland WA 99352
Cost: $10 for non-members
Take on the Power Hour!! A short course obstacle race to see how many laps you can do in one hour. Compete for the top spot or challenge yourself to see how many laps you can achieve before the hour is up.
While the obstacle course race season in the Pacific Northwest slows down for the winter our goal is to bring new challenges to keep you in the spirit and push you to continue to up your limits.
This event is $10 for non-members and current members it is included in your current membership.
---
NEW RICOCHET CLASS
Lv 2 Ninja • Monday 4:30PM
Ricochet Parkour & Ninja comes to Monday afternoons.
RICHOCHET PARKOUR & NINJA
Lv 2 Ninja • Monday 4:30PM
Lv 1 Ninja • Wednesday 4PM
Lv 2 Ninja • Wednesday 5:15PM
Every kid was made to move and in Ricochet Parkour & Ninja we will teach them to move safely while having fun.
Level 1 Ninja is for the kids looking to have fun and develop their skills.
Level 2 Ninja is for the competitors and those wanting to step up their game and take on a real ninja course.
Believe it or not local, national and international ninja competitions are becoming a real thing and as this sport grows we want to make sure your kids can continue to be inspired, have fun and have all the tools they need to be their best on and off the course.
If you have a Little Ninja interest in joining contact by phone or email to register them for their first class.
509-492-5959 • obstaclecircuit@gmail.com
---
SCHEDULE
SATURDAYS 8:30AM
Sept 7 – NO CLASS (Spartan Seattle)
Sept 14 – Badger Mountain Park
Register
Sept 21 – POWER HOUR
Badger Mountain Park
Learn More
Sept 28 – Badger Mountain Park
Register
Badger Mountain Park Lookout 1200 Glenwood Ct Richland WA 99352
---
UPCOMING EVENTS
SPARTAN RACE SEATTLE
SEATTLE WA
September 7-8
This is your last chance to get a Spartan Race in the Pacific Northwest until next year. Back to Seattle for a Beast and Sprint. For those upping there game this is the perfect first Spartan Beast (12+ miles) and for the first time Spartans the Sprint (3+ miles). Either day come join us as we'll be out there all weekend!
TOUGH MUDDER SEATTLE
SEATTLE WA
September 21-22
Tough Mudder is one of the favorites in the Obstacle world and for good reason. Always bringing it share of unique and fun obstacles with multiple distances to choose. Join us Sunday for the 5k version or go all in and take on the classic. If you'd like to join us on course email Coach Daniel at ObstacleCircuit@gmail.com for details!
MORE UPCOMING EVENTS
September 7-8 – Spartan Seattle Beast and Sprint
September 14-15 – Spartan Whistler Super and Sprint
September 21-22 – Tough Mudder Seattle
November 16-17 – Spartan Sacramento Super and Sprint

Find more events at obstaclecircuit.com/upcoming