August Newsletter
Summer isn't over yet and we've got more races and adventures ahead. Never be afraid to take on a new challenge and you know we are here to prepare you for whatever you may face on course or in life. Before Summer ends make something epic out!
---
NEWS
---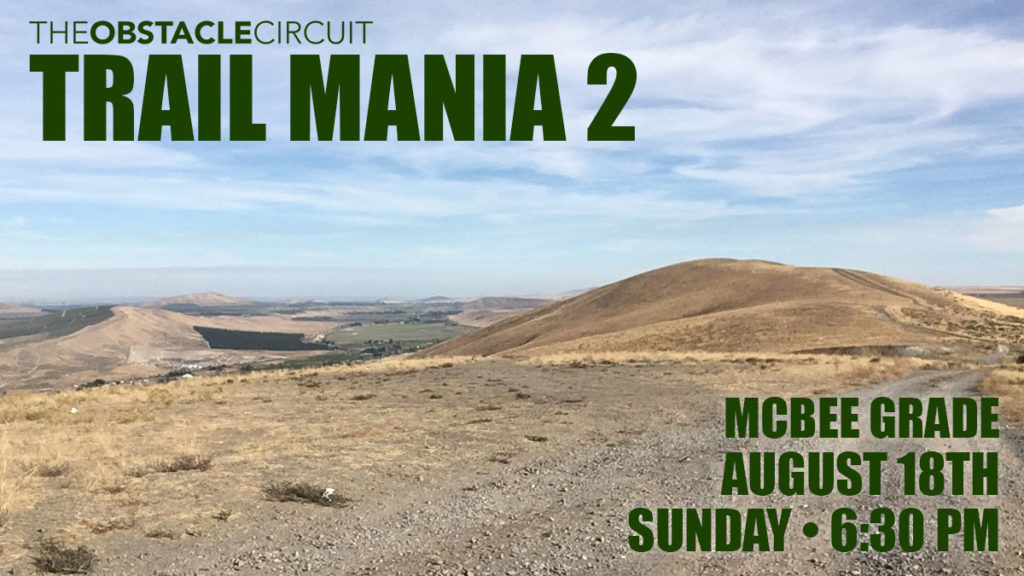 TRAIL MANIA 2
Sunday August 18th • 6:30PM
McBee Grade
19300 N McBee Grade Road NW
Benton City WA 99320
Trail Mania returns and this time we're taking a field trip just outside of town to hike the infamous McBee Grade. If you've never hike this hill before expect a challenge. No need for extra challenges on this climb unless you're really feeling crazy.
All are welcome. Join us for FREE and hiking poles are not necessary, but if you feel like you need them we'd say bring them. Definitely bring water. The trek will be just short of 3 miles with an elevation gain of about 1100 ft.
---
RICHOCHET PARKOUR & NINJA
Lv 1 Ninja • Wednesday 4PM
Lv 2 Ninja • Wednesday 5:15PM
Every kid was made to move and in Ricochet Parkour & Ninja we will teach them to move safely while having fun.
Level 1 Ninja is for the kids looking to have fun and develop their skills.
Level 2 Ninja is for the competitors and those wanting to step up their game and take on a real ninja course.
Believe it or not local, national and international ninja competitions are becoming a real thing and as this sport grows we want to make sure your kids can continue to be inspired, have fun and have all the tools they need to be their best on and off the course.
If you have a Little Ninja interest in joining contact by phone or email to register them for their first class.
509-492-5959 • obstaclecircuit@gmail.com
---
SCHEDULE
TUESDAYS 6:30PM
Aug 6 – Badger Mt Queensgate Trailhead Park
Register
Aug 13 – Columbia Point Marina Park
Register
Aug 20 – Columbia Point Marina Park
Register
Aug 27 – Columbia Point Marina Park
Register
Badger Mountain Queeensgate Trailhead Park
525 Queensgate Dr
Richland WA 99352
Columbia Point Marina Park
660 Columbia Point Dr
Richland WA 99352
---
UPCOMING EVENTS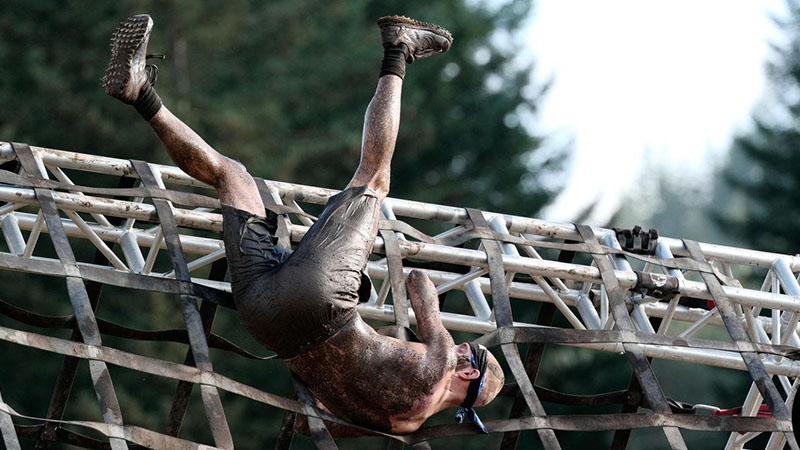 SPARTAN RACE PORTLAND
WASHOUGAL WA
August 10
One of the best Spartan Sprints in the nation and a perfect challenge for new and veteran racers.
Our team will be out there taking on this challenge and we want you to come join us!
SPARTAN RACE SEATTLE
SEATTLE WA
September 7-8
This is your last chance to get a Spartan Race in the Pacific Northwest until next year. Back to Seattle for a Beast and Sprint. For those upping there game this is the perfect first Spartan Beast (12+ miles) and for the first time Spartans the Sprint (3+ miles). Either day come join us as we'll be out there all weekend!
TOUGH MUDDER SEATTLE
SEATTLE WA
September 21-22
Tough Mudder is one of the favorites in the Obstacle world and for good reason. Always bringing it share of unique and fun obstacles with multiple distances to choose. Join us Sunday for the 5k version or go all in and take on the classic. If you'd like to join us on course email Coach Daniel at ObstacleCircuit@gmail.com for details!
MORE UPCOMING EVENTS
August 10 – Spartan Portland Sprint
August 10 – Terrain Race Portland
September 7-8 – Spartan Seattle Beast and Sprint
September 14-15 – Spartan Whistler Super and Sprint
September 21-22 – Tough Mudder Seattle
November 16-17 – Spartan Sacramento Super and Sprint

Find more events at obstaclecircuit.com/upcoming